Dale Jr. Wins the Daytona 500!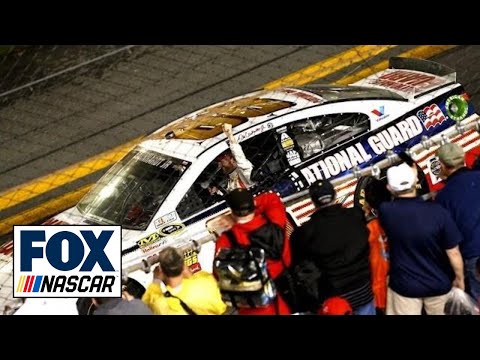 It took nearly 11 hours to finish, due to a more than six hour rain delay, but Dale Earnhardt Jr. finally won the Daytona 500 on Sunday.
The win ended his 57-race losing streak in the Spring Cup Series and makes him a contender in NASCAR's premier series.
It's Earnhardt's second time winning Daytona. He took the checkered flag there a decade ago and this time around he did it with little drama, other than the rain delay. He was ahead during the race's final 18 laps.
After the win Earnhardt said, "Winning this race is the greatest feeling that you can feel in this sport, other than winning the championship. I didn't know if I would ever get the chance to feel this again."